---
Government's ability to develop appropriate policies and practices to make the best use of information lags behind the rapidly increasing power of information technologies. In addition, there is a growing societal perception of government data as a public resource that should be shared freely and widely. This project will contribute to the development of better research, consulting, and government practice models that are needed to address the policy, technology, and management challenges in our increasingly computational and data-intensive world.
This CTG project in collaboration with SAP is designed to produce new conceptual and analytical tools for helping government decision makers better understand the ways opening government can shift the informational relationships among government, citizens, and other non-government stakeholders in new and innovative ways. Through this project, CTG will develop an approach for identifying and modeling these context specific informational relationships. Such an approach can guide decision makers in developing the technical and data resources and access mechanisms that can improve governance and performance in sustainable ways. Rather than anticipating the needs of society, this project can help governments create an adaptive information polity that supports all citizens, stakeholders, and government agencies to liberate data for use in innovative ways and support their needs.
---
Scope of Work
Research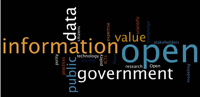 CTG will conduct a review of the scientific and professional literature, with a particular focus on holistic approaches to modeling information flows and use in government and emerging work that focuses on better understanding the informational relationships between and among government and its various stakeholders in society. This work will be supported by CTG's own knowledge and expertise on open government and information use.
Preliminary White Paper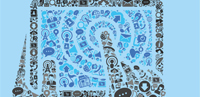 The preliminary paper described how an information polity framework can guide the development and implementation of open government initiatives. The framework provides a holistic analysis of how these initiatives generate new information relationships, shape governance, and produce public value.
Expert Workshop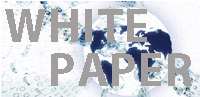 In June 2012, CTG hosted a two-day workshop designed to involve leading experts in review of the white paper and drafting of a preliminary model of the information polity approach to open government. The activities engaged the participants in an active review of the draft white paper and in creating the conceptual foundation for the model to be presented in the expanded version of the white paper.
Final White Paper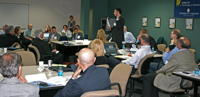 The final white paper features cases from two active open data initiatives and offers practical guidance for government managers. The information polity perspective described provides government a way to identify the various stakeholders and their patterns of interaction that influence or control the generation, flows, and uses of enhanced information resources in open data initiatives. The dynamic modeling techniques used highlight the ways different constraints can impact the system as a whole and affect value creation.
---
Press Releases & News Stories
Press Releases
CTG In the News
---
Publications & Results
Issue Briefs
Reports
---
Funding Sources
---