Since its establishment as part of the University at Albany, State University of New York in 1993, the Center for Technology in Government has generated significant contributions to the field of government information technology, or what has been recently called digital government. After two decades, CTG is an internationally recognized research center, identified around the world for its expertise in information strategy and management in the public sector.
These achievements are the result of the efforts over the last 20 years of CTG's creative team of experts in government information technologies, who pioneered an innovative approach that emphasizes the important interplay between academic research, consulting, teaching and executive development. This combination allows for the development of state-of-the-art scientific research informed by practice and innovative practical advice that is firmly grounded in findings from first-class academic research.
The center's research, teaching, consulting, advising, and executive development activities and achievements highlight a great diversity of topics.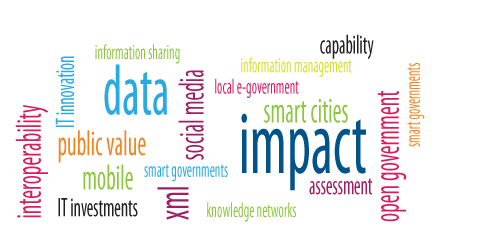 CTG has had a unique opportunity as a research center that goes beyond exploring concepts and proposing innovative approaches to empowering government agencies to better serve citizens and society as a whole. Universities, governments, and corporations around the world increasingly rely on CTG's expert advice, research results, expert advice, practical tools, guides, and publications, which are freely accessible online. CTG has more than 450 publications. Some of these publications are highly cited and others have received international recognition. CTG staff, including research and faculty fellows, share more than 9,000 citations to their published work.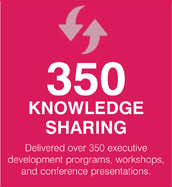 More highlights from CTG's 20 years can be found in our infographic: CTG by the Numbers
CTG produces new knowledge through its research and is committed to translating the results of its work into practical guidance for government agencies in the US and around the world. During these 20 years, the center has provided advice and expertise to numerous government organizations, counting more than 150 local, state, national and international consulting projects. These projects have represented various partnerships with academic institutions, government agencies, corporations, and nonprofit organizations. In this way, CTG has not only offered innovative insights about emerging IT topics, but also provided detailed understanding about how to design, implement and evaluate specific information technologies in particular government contexts. In addition, CTG has also offered technical and executive development to high-level public managers and CIO's in topics such as IT governance, IT capability assessment, IT investments, IT architecture and standards, public value assessment, and social media policies, among others.
CTG is regularly invited to participate in advisory committees, editorial boards, and other mentoring and advising roles. Currently, the center is involved in a great diversity of state, national and international advisory committees and editorial boards. CTG's researchers and professional staff are part of editorial boards in the most highly regarded academic journals within the field of digital government. The center has also had an active role as organizer, presenter, and chair in more than 30 national and international conferences.
Within the University at Albany, CTG has a strong long-term relationship with the Rockefeller College of Public Affairs and Policy, whose Information Strategy and Management Specialty is ranked #3 among all public administration departments in the United States. CTG also has a strong partnership with the College of Computing and Information, which is a leader in the study of information, technology and policy phenomena in both the private and public sectors. CTG's distinguished scholars serve as members of these academic programs by teaching courses and advising students and involving them in research and consulting projects. Over the years, 25 dissertations have been completed through various kinds of partnerships between CTG and doctoral students, here at the University at Albany and elsewhere. The quality of dissertations and master theses is high and several of them have won awards and recognition either in their original form or as journal articles, conference papers, and books.