The role of public libraries in their communities has evolved over time. Once mainly repositories of knowledge sources and items typically dispensed through physical shelves and manual catalogues, public libraries have become anchor institutions with the unique ability to understand and support community needs, strengthen civic life, and facilitate engagement among community members to achieve shared goals.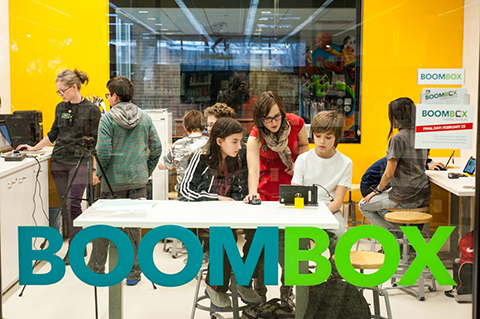 Currently, public libraries offer programs and services to a variety of patrons, designed to meet their diverse needs and demands. They also provide a safe and neutral space within the community for patrons to participate in different activities, interact with each other and enjoy free and easy access to information and a variety of technologies.
The Opportunity Agenda and Roadmap Report identifies areas of opportunity for public libraries to become strategic partners in the development of smarter, more inclusive, and more connected communities.
It is therefore addressed to public libraries, whether their goal is to begin exploring what becoming a key partner in the development of a smart community means, to start contributing to the development of their smart community, or to strengthen their already valued contribution to building a smart community.
The Opportunity Agenda and Roadmap Report does not intend to be a-fit-all plan. Instead, it is a document to support public libraries' decisions about the role they want to play in building a smart(er) community. The Opportunity Agenda and Roadmap Report is the result of four years of research about the role of public libraries in the development of smart communities in the United States, conducted by the Center for Technology in Government at the University at Albany, State University of New York (CTG UAlbany).
It is based on public libraries' collective experience and practices, which the research team has identified, collected and analyzed.
The Opportunity Agenda and Roadmap Report focuses on seven areas of opportunity: 1) infrastructure, 2) digital tools, 3) data, 4) participation and engagement of users, 5) public libraries as environments of innovation, 6) establishing partnerships, and 7) making an impact. This does not mean these are the only opportunities for public libraries who want to strengthen the role they play in making their communities smart(er).