This case is part of the IMLS funded project, "Enabling Smart, Inclusive, and Connected Communities: The Role of Public Libraries." For this project, the Center for Technology in Government (CTG UAlbany) and the American Library Association (ALA's Center for the Future of Libraries partnered to better understand how public libraries can advance their role as community anchors in smart city initiatives by contributing to the community's understanding of and participation in such initiatives.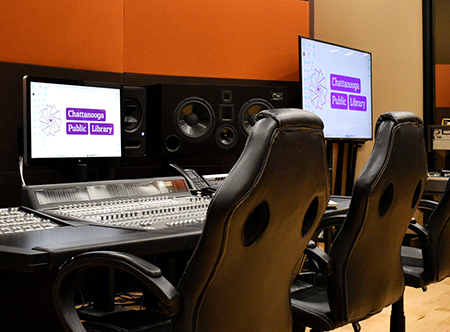 During late 2018 and early 2019, the project research team conducted four in-depth case studies in Chattanooga, Tennessee; Chicago, Illinois; Ignacio, Colorado; and Saratoga Springs, New York.
For each location, the project team conducted on site face-to-face interviews with individuals from the public library, local government and other stakeholders from the community. In most cases, the public library director or designee played a critical role in helping the project team identify interviewees.
Located in the heart of the downtown area, the Chattanooga Public Library (CPL) was constructed in 1976 and includes 108,500 square feet of conditioned space.
In 2012, the CPL started a strategic planning process aimed at transforming the library into a new and vibrant facility that reflected a culture of change and innovation. The library expanded its service area beyond the Chattanooga residents to include Hamilton County Public School students.
The building was renovated to provide a better environment for the patrons and an open space where users could get together, communicate and connect. Connection to the Gig enabled further innovation in space, programs and services to better serve the community. For example, in 2013, a third of the Chattanooga Public Library's print collection – encyclopaedias, reference articles, unpopular novels – was sold at a public auction to turn an entire floor into a makers' lab named the 4th Floor. Later on, in 2014, the CPL began hosting the city's open data portal. Since then, the CPL has invested in programs and services aimed at turning a traditionally print-centered institution into a community digital hub.