Academics
While CTG UAlbany is not a degree-granting organization, we have close ties to academic programs at the University at Albany through our work in teaching, mentoring and advising students, as well as the design and development of specific courses.
We develop and teach courses within the nationally-ranked GISM concentration at Rockefeller College of Public Affairs & Policy and have teaching and mentoring partnerships with Rock College and the College of Emergency Preparedness, Homeland Security and Cybersecurity for students pursuing a Ph.D. in Information Science.
---
Leadership, Workforce Development
Using the insights and knowledge we have gained over the last 25 years, CTG UAlbany prepares government and non-profit professionals to innovate successfully and provide public value.
We offer 1-5 day long classes using our standard curriculum or customized programs.
CTG UAlbany teaches these classes at our institute in Albany, NY or in a location preferred by the partner.
Frequently requested courses include:
The 21st Century Government Leader as an ICT Change Agent
Government Information as a Public Asset
ICTs in the 21st Century: Impact and Opportunity
---
Students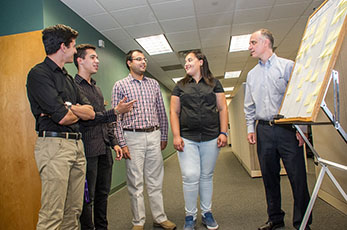 CTG UAlbany has worked with many graduate and undergraduate students at the University at Albany for the last 25 years. Students come from multiple and diverse departments across the university, reflecting the socio-technical approach we use in our projects.
Some of the departments represented are Public Administration and Policy, Information Science, Computer Science, Communication, Criminal Justice, Education, and the School of Business, among others.
As part of our Student Technology Innovations Lab Experience (STILE) program, we offer funded graduate assistantships and student assistant positions through externally funded research and other projects we bring into the University.
In partnership with UAlbany colleges and departments, CTG UAlbany also serves as a site for academic (for credit) internships. There is also the opportunity for independent studies, particularly for doctoral students.
Current Graduate and Undergraduate Student Profiles >>
Past Graduate Assistants and Undergraduate Interns (111)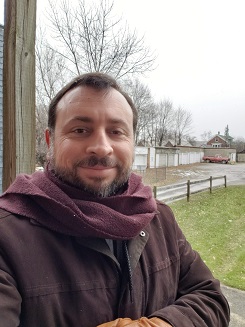 Oguz Aranay
Department: College of Engineering and Applied Sciences
Degree: PhD
Country of Origin: Iraq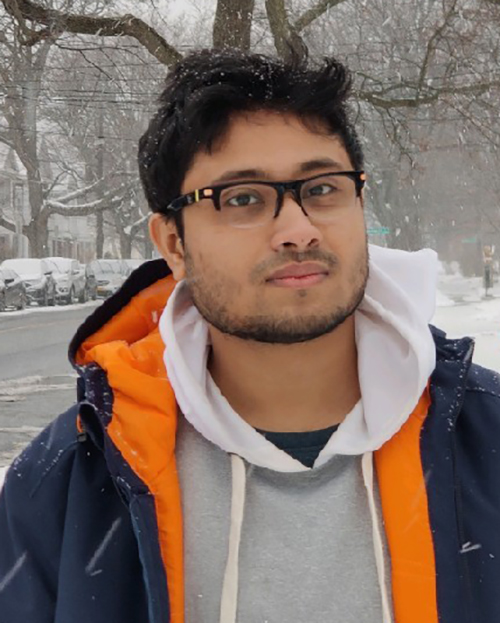 Tanoy Banerjee
Department: College of Engineering and Applied Sciences
Degree: MS
Country of Origin: India

---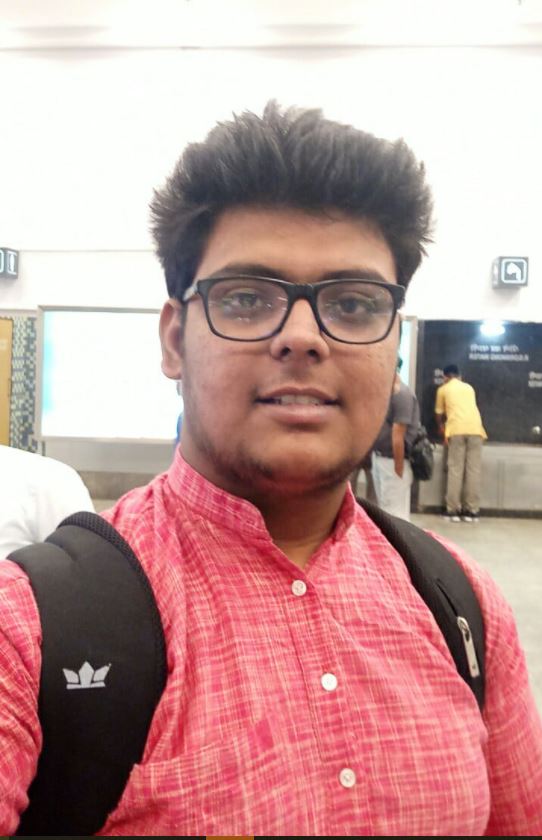 Rahul Bhenjalia
Department: College of Engineering and Applied Sciences
Degree: M.S. in Computer Science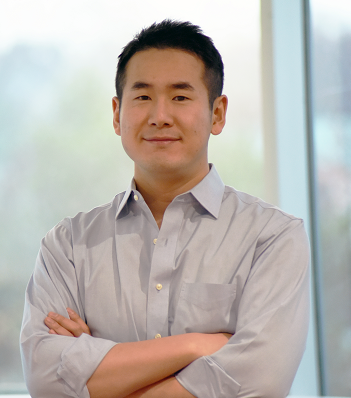 Yongjin Choi
Department: Rockefeller College of Public Affairs and Policy
Degree: PhD

---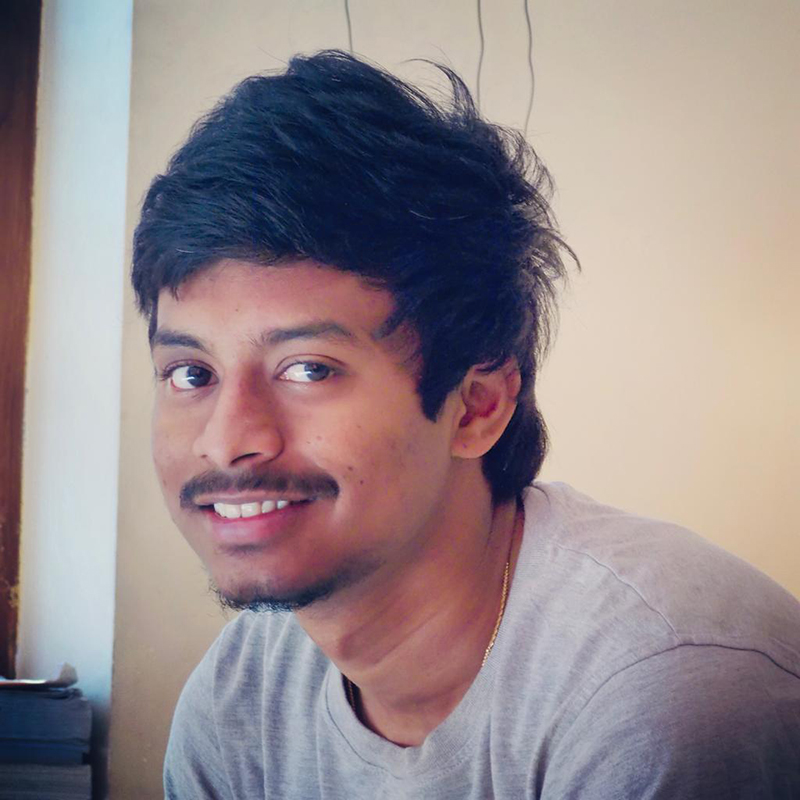 Santhosh Konduri
Department: College of Engineering and Applied Sciences
Degree: M.S. in Computer Science
Country of Origin: India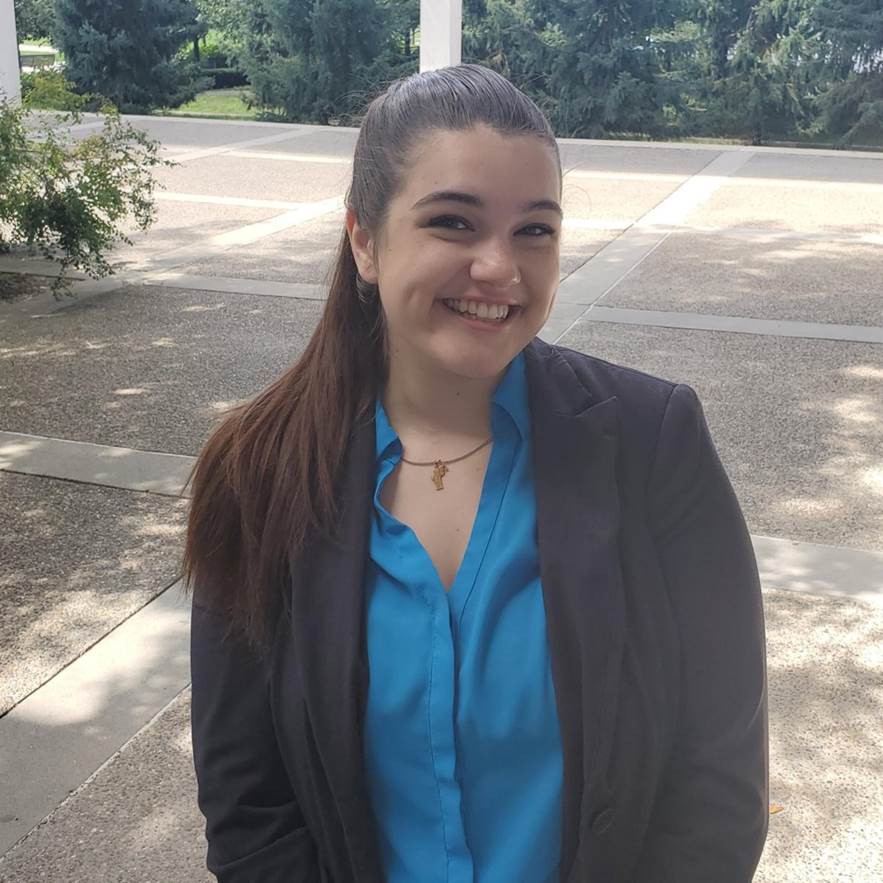 Taylor Oathout
Department: School of Criminal Justice
Degree: M.A., Criminal Justice

---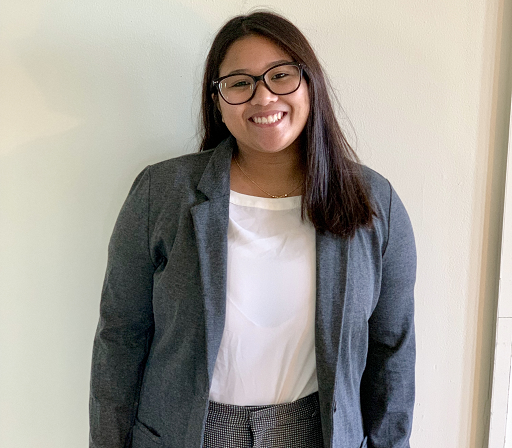 Severina Oro
Department: College of Emergency Preparedness, Homeland Security and Cybersecurity
Degree: BS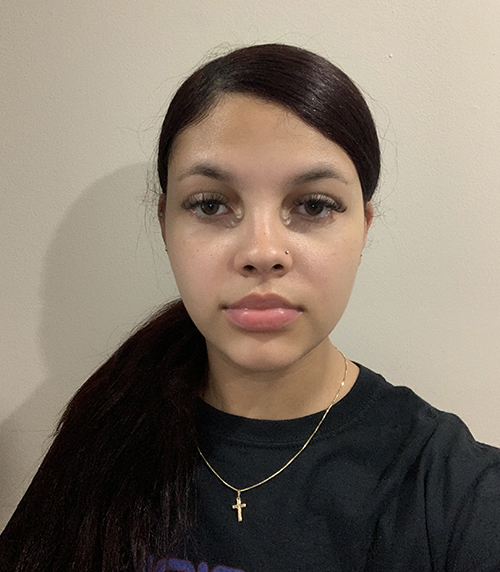 Jennifer Peña Sanchez
Department: College of Arts and Sciences
Degree: BA

---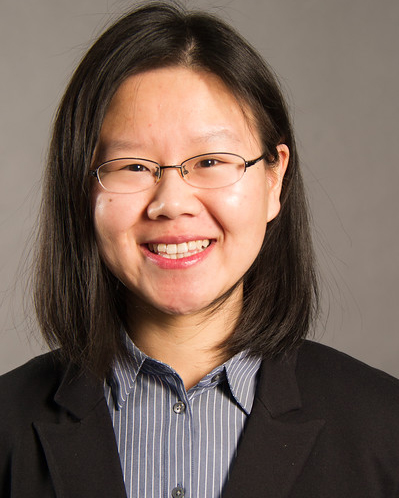 Xiaoyi Zhao
Department: College of Emergency Preparedness, Homeland Security and Cybersecurity
Degree: PhD, Information Science
Country of Origin: China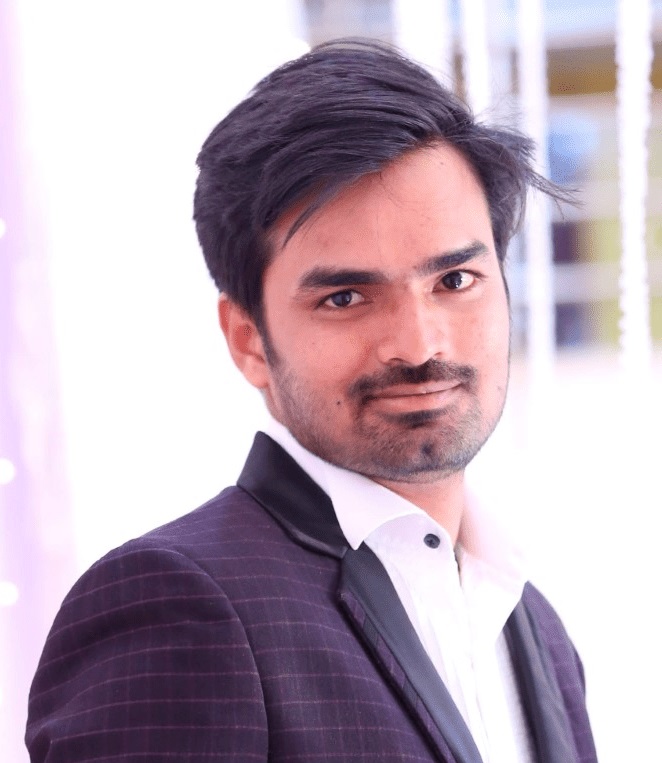 Vivek Varma Konduru
Department: College of Engineering and Applied Sciences
Degree: Data Science
Country of Origin: India

---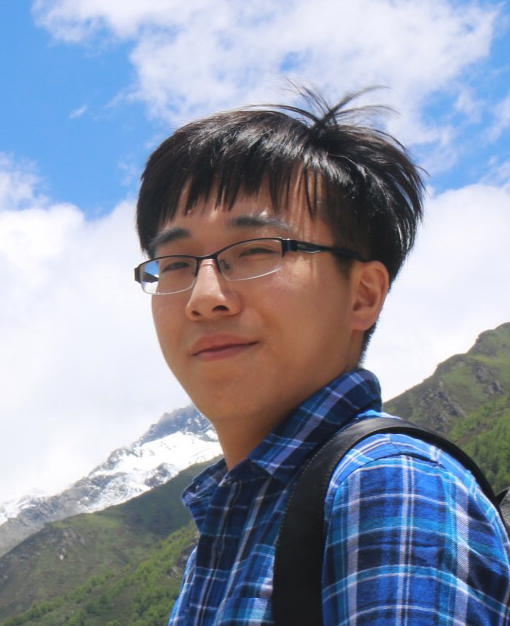 Shu Hu
Department: College of Engineering and Applied Sciences
Degree: PhD
Country of Origin: China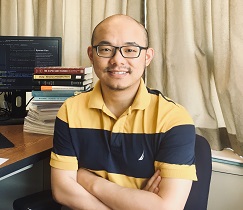 Baojian Zhou
Department: College of Engineering and Applied Sciences
Degree: PhD
Country of Origin: China

---

Iseul Choi
Department: Rockefeller College of Public Affairs & Policy (UAlbany)
Degree: Ph.D., Public Administration, in process (anticipated 2019)
Country of Origin: South Korea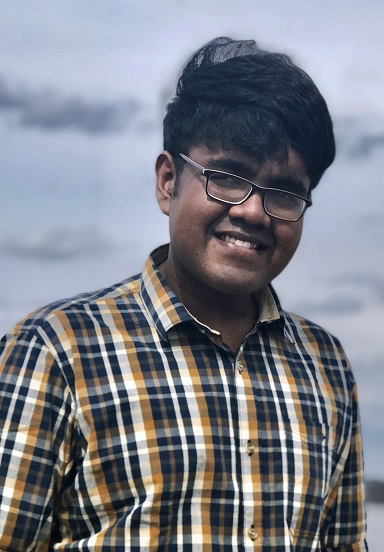 Samson Babuji
Department: College of Engineering and Applied Sciences
Degree: MS
Country of Origin: India

---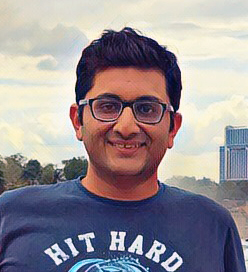 Pranav Doshi
Department: College of Engineering and Applied Sciences
Degree: Computer Science
Country of Origin: India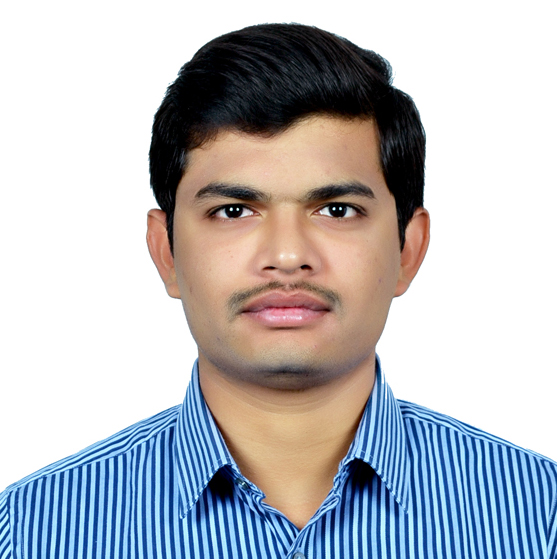 Akshay Gujjari
Department: College of Engineering and Applied Sciences
Degree: MS
Country of Origin: India

---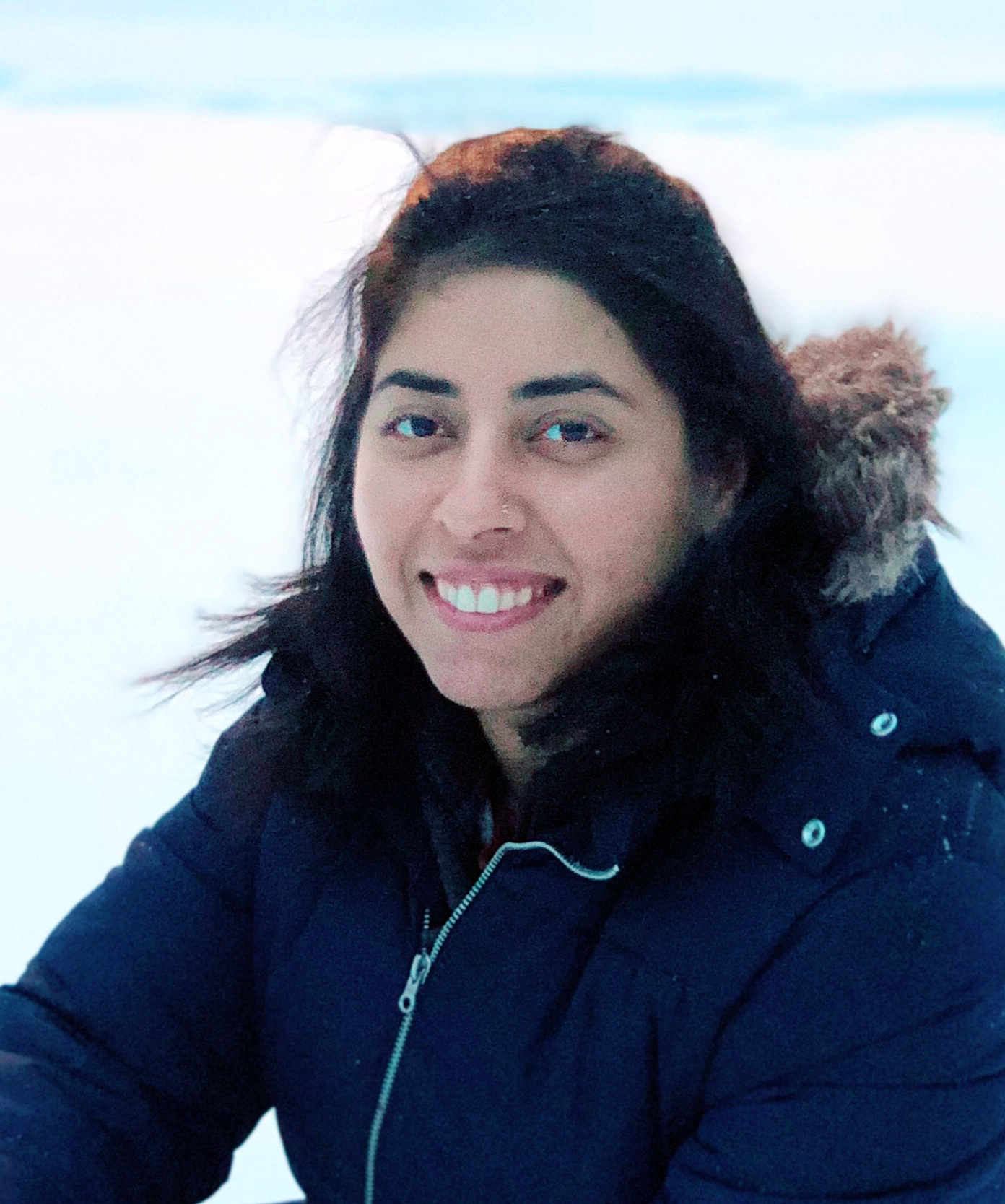 Shivika Malik
Department: College of Engineering and Applied Sciences
Degree: Computer Science
Country of Origin: India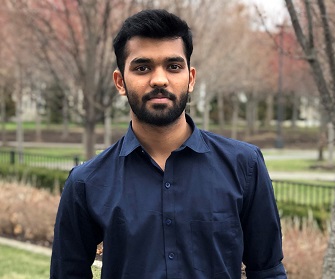 Parth Patwari
Department: College of Engineering and Applied Sciences
Degree: MS
Country of Origin: India

---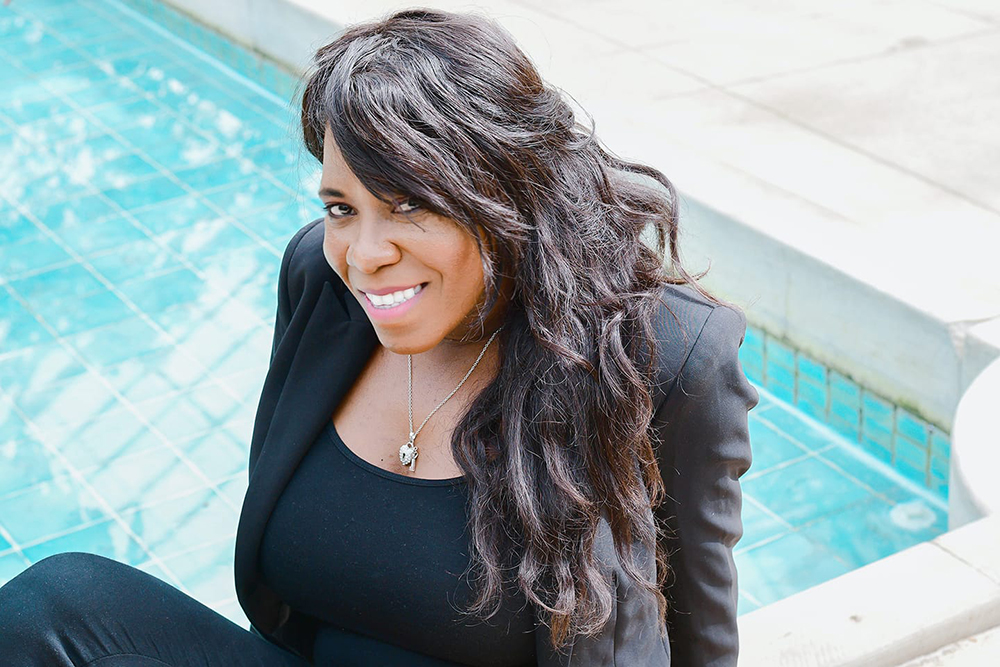 Sarah Peter
Department: College of Arts and Sciences
Degree: Communications
Country of Origin: St. Lucia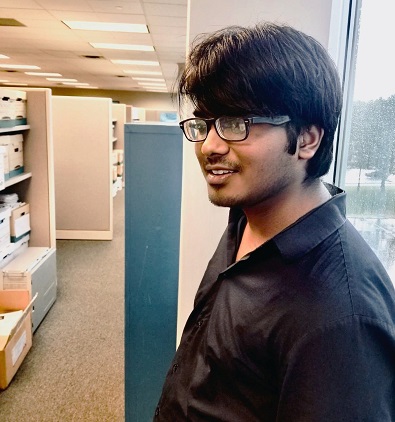 Pratik Pratik
Department: College of Engineering and Applied Sciences
Degree: MS
Country of Origin: India

---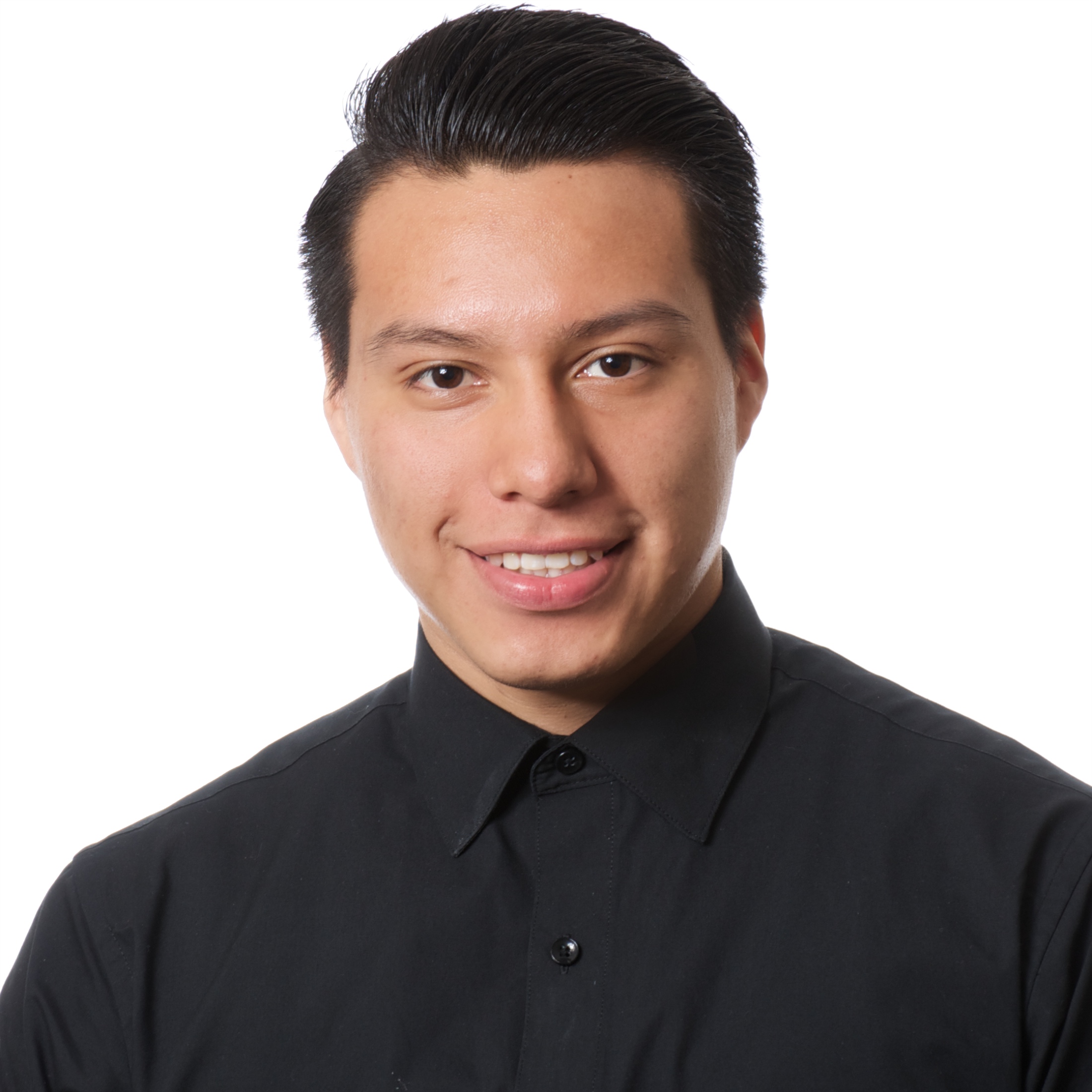 Juan Sanchez
Department: College of Engineering and Applied Sciences
Degree: Computer Science
Country of Origin: United States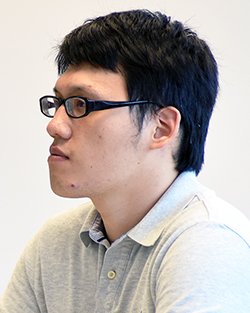 Qianli Yuan
Department: Rockefeller College of Public Affairs and Policy
Degree: Public Affairs and Policy, 2018
Country of Origin: China

---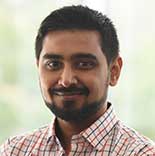 Karan Sheth
Department: College of Engineering & Applied Sciences, UAlbany
Degree: MS, Computer Science, 2018
Country of Origin: India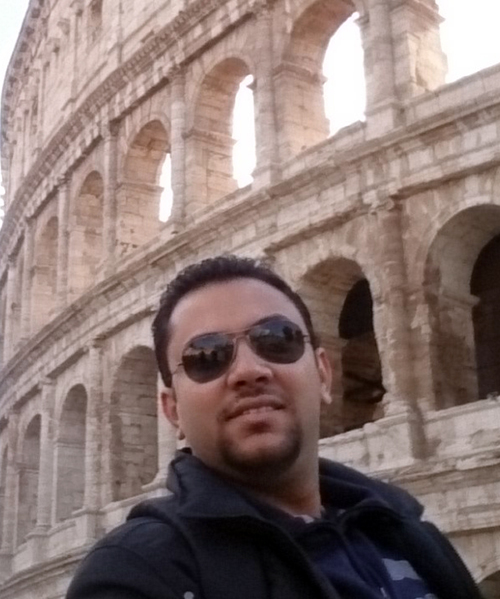 Ahmed Abdelwahab
Department: College of Engineering and Applied Sciences
Degree: Electrical and Computer Engineering, Anticipated 2022
Country of Origin: India

---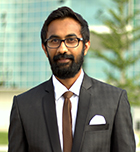 Abhishek Chaudhari
Department: College of Engineering and Applied Sciences
Degree: Computer Science, 2018
Country of Origin: India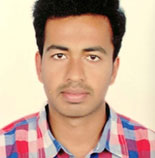 Abhilash Mandadi
Department: College of Engineering and Applied Science
Degree: Computer Science, 2018
Country of Origin: India

---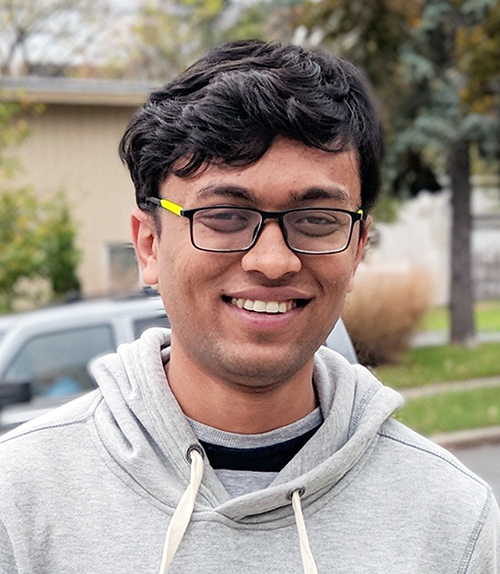 Deep Patel
Department: College of Engineering and Applied Science
Degree: Computer Science, 2018
Country of Origin: India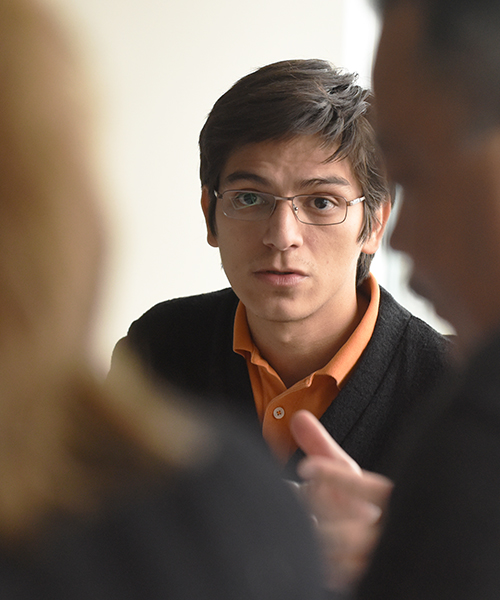 Cesar Renteria
Department: Rockefeller College of Public Affairs and Policy
Degree: Public Administration & Policy, 2018
Country of Origin: Mexico

---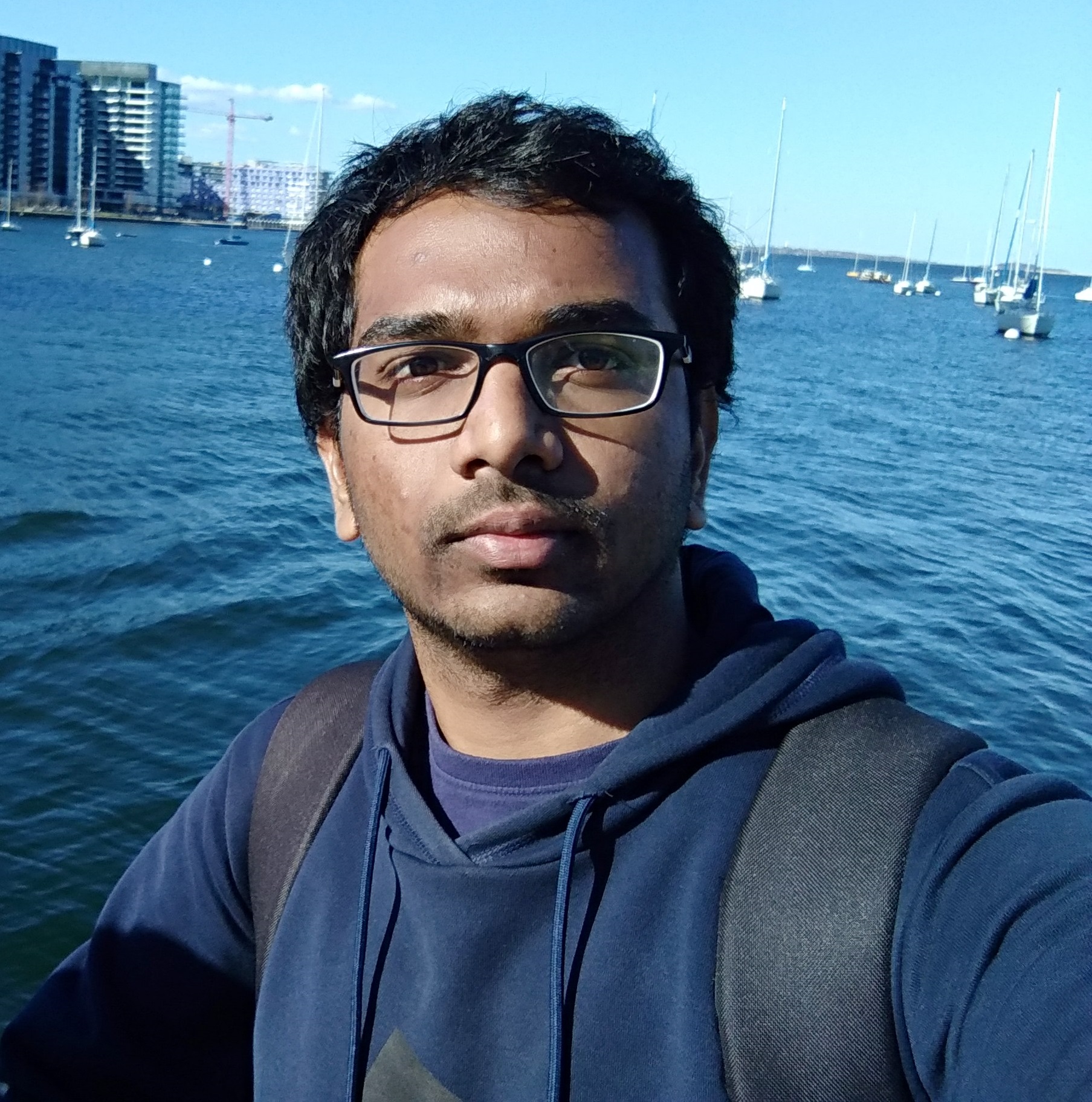 Saiteja Abbu
Department: College of Engineering and Applied Sciences
Degree: Computer Science
Country of Origin: India


Felippe Cronemberger
Department: College of Engineering & Applied Sciences, UAlbany
Degree: PhD, Informatics, in progress
Country of Origin: Brazil

---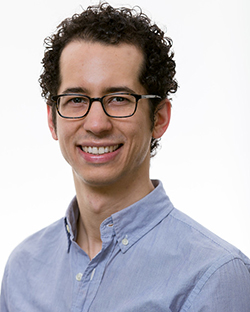 Nic DePaula
Department: College of Emergency Preparedness, Homeland Security and Cybersecurity
Degree: Information Science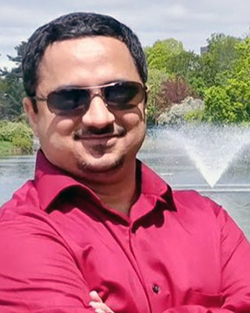 Mahdi Najafabadi
Department: College of Engineering and Applied Sciences
Degree: Information Science

---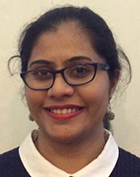 Priti Pachpande
Department: College of Engineering & Applied Sciences, UAlbany
Degree: PhD, Computer Science, in progress
Country of Origin: India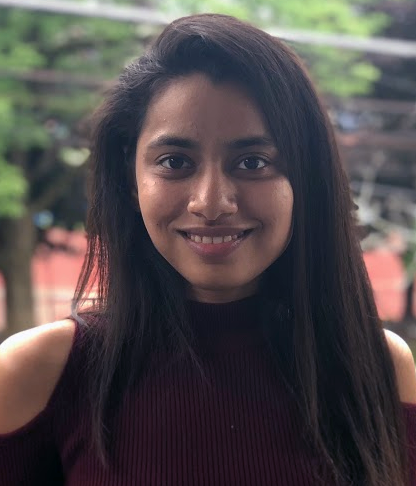 Rutuja Shah
Department: College of Engineering and Applied Sciences
Degree: Computer Science
Country of Origin: India

---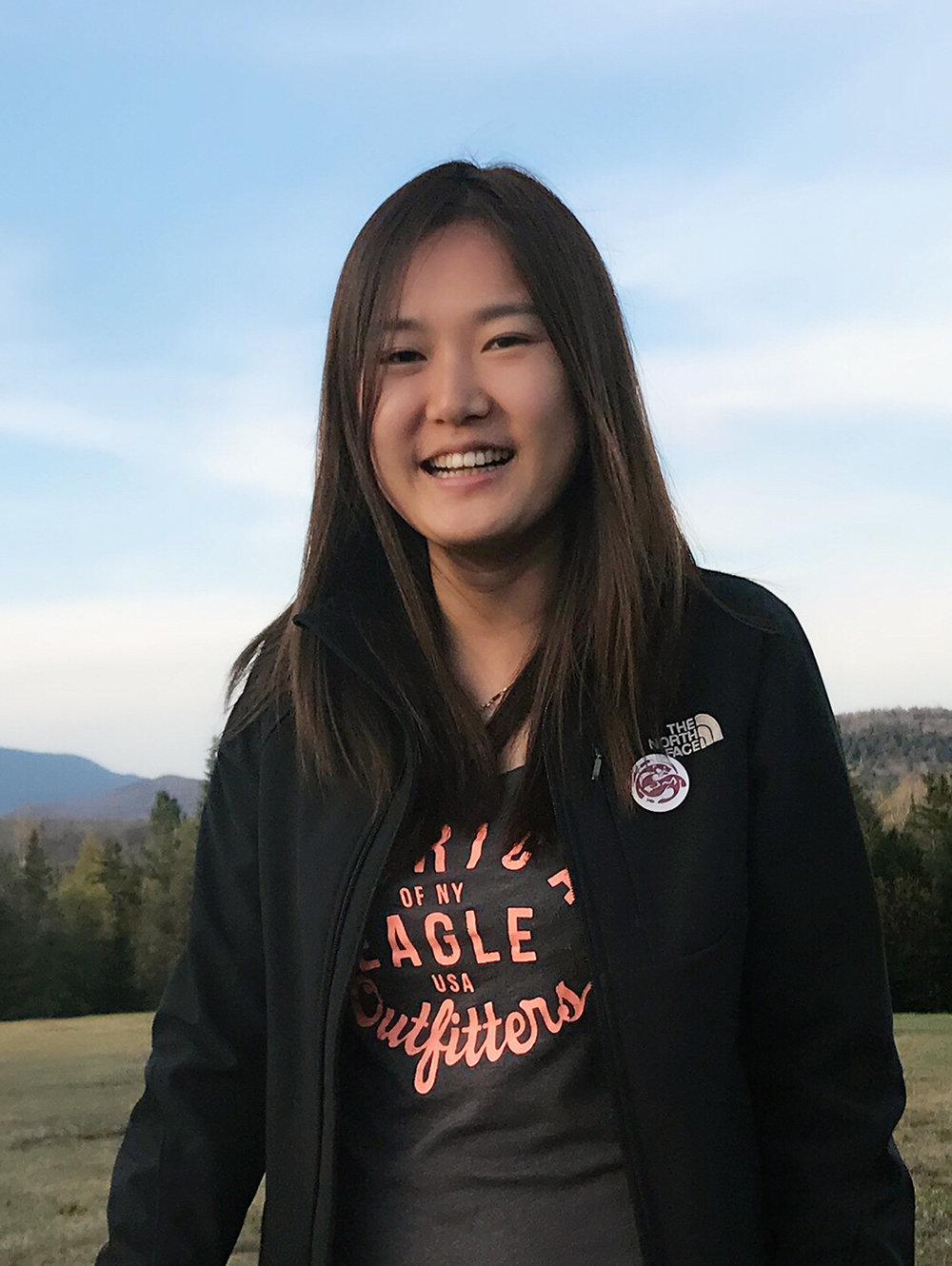 Guangji Yuan
Department: School of Education
Degree: Educational Theory and Practice

Bhaumik Patel
Department: College of Engineering & Applied Sciences, UAlbany
Degree: MS, Computer Science, 2017
Country of Origin: India

---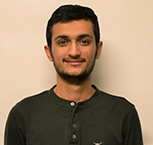 Bhavik Patel
Department: College of Engineering & Applied Sciences, UAlbany
Degree: MS, Computer Science, 2017
Country of Origin: India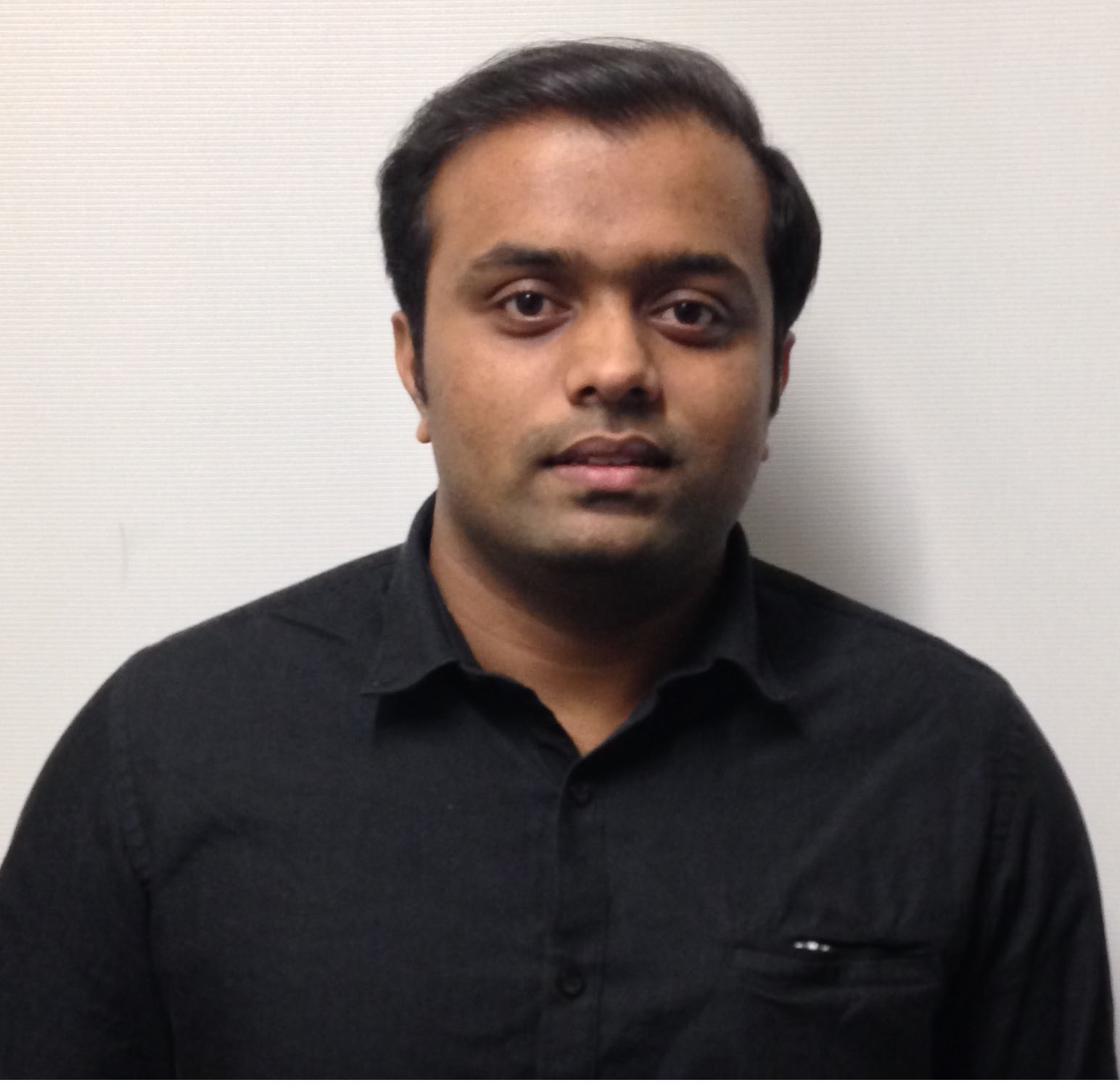 Lalitkumar Borse
Department: College of Engineering & Applied Sciences, UAlbany
Degree: MA, Computer Science, 2016
Country of Origin: India

---

Sneha Jain
Department: College of Engineering & Applied Sciences, UAlbany
Degree: MS, Computer Science, 2016
Country of Origin: India


Reena Sharma
Department: College of Engineering & Applied Sciences, UAlbany
Degree: MS, Computer Science, 2016
Country of Origin: India

---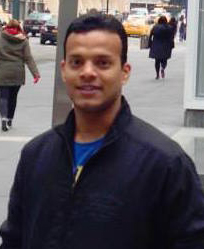 Rahul Srivastava
Department: College of Engineering & Applied Sciences, UAlbany
Degree: MS, Computer Science, 2016
Country of Origin: India


Kumar Aniket
Department: College of Computing and Information
Degree: MS, Computer Science, 2015
Country of Origin: India

---

Cameron Dublin
Department: College of Computing and Information
Degree: BA, Information Science
Country of Origin: USA


Sean Fagan
Department: College of Engineering & Applied Sciences, UAlbany
Degree: MS, Information Science, 2015
Country of Origin: USA

---

Gabriel Fernandes
Department: The Federal Institute of Espírito, Brazil (Brazilian Scientific Mobility Program participant)
Degree: BS, Computer Science, 2015
Country of Origin: Brazil


Guilherme Xavier Ferreira
Department: College of Computing and Information
Degree: BA, Computer Science, 2015
Country of Origin: Brazil

---

Fellipe Gurgel
Department: Federal University of Uberlandia, Brazil (Brazilian Scientific Mobility Program participant)
Degree: BS, Computer Science, 2015
Country of Origin: Brazil


Tara Hariprasad
Department: College of Computing and Information
Degree: BA, Sociology with a minor in Psychology, 2015
Country of Origin: USA

---

Seth Lasky
Department: College of Computing and Information
Degree: BA, Computer Science, 2015
Country of Origin: USA


Weijia Ran
Department: College of Computing and Information
Degree: Ph.D. Student, UAlbany
Country of Origin: China

---

Amanda Reis
Department: Brazilian Scientific Mobility Program participant
Degree: BS, Information Systems, 2015
Country of Origin: Brazil


Connor Scott
Department: College of Engineering & Applied Sciences, UAlbany
Degree: BS, Information Science, 2015
Country of Origin: USA

---

Larissa Silva Teixeira
Department: College of Computing and Information
Degree: BA, Computer Science, 2015
Country of Origin: Brazil


Karthik Vinod
Department: College of Engineering & Applied Sciences (UAlbany)
Degree: MS, Computer Science, 2015
Country of Origin: India

---

Hanyu Yang
Department: Public Administration (MPA) student at Rockefeller College of Public Affairs
Degree: Rockefeller College of Public Affairs and Policy 2015, UAlbany, BA in English, Qingdao University
Country of Origin: China


Kashif Zaidi
Department: College of Engineering & Applied Sciences (UAlbany)
Degree: MS, Computer Science, 2015
Country of Origin: India

---

Sara Berg
Department: School of Criminal Justice
Degree: Ph.D. Criminal Justice
Country of Origin: USA


Katie DePalma
Department: Rockefeller College of Public Affairs & Policy (UAlbany)
Degree: BA, Politcal Science, 2014
Country of Origin: USA

---
Adarley Luiz Grando Gilho
Department: College of Computing and Information
Degree: BA, Computer Science, 2014
Country of Origin: Brazil


Meley Sennay Kifleyesus
Department: College of Computing and Information
Degree: BS, Computer Science and BS in Applied Math, 2014
Country of Origin: Eritrea

---

Ping Li
Department: College of Computing and Information
Degree: MA, Information Science, 2014
Country of Origin: China


Martin Robinson
Department: Rockefeller College of Public Affairs & Policy
Degree: BA, Political Science, 2014
Country of Origin: USA

---

Emmanuel Udoh
Department: College of Computing and Information
Degree: MS, Information Science, 2014
Country of Origin: Nigeria


Kareem Ullah
Department: College of Computing and Information
Degree: BA, Information Science, 2014
Country of Origin: USA

---

Greg Venech
Department: Information Science program at the College of Computing & Information
Degree: BA, Information Science, 2014
Country of Origin: USA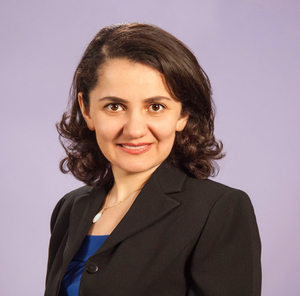 Lucy Dadayan
Department: College of Computing and Information
Degree: Ph.D, Informatics, 2012
Country of Origin: Armenia

---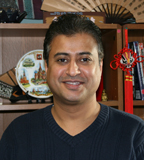 Mohammed Gharawi
Department: College of Computing and Information
Degree: Ph.D., Information Science, 2012
Country of Origin: Saudi Arabia


Amanda Kronen
Department: School of Social Welfare
Degree: MSW, Clinical Social Work, 2012
Country of Origin: United States

---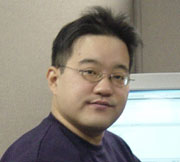 Hyuckbin Kwon
Department: Rockefeller College of Public Affairs & Policy
Degree: Ph.D., Public Administration, 2012
Country of Origin: South Korea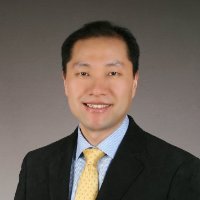 Taewoo Nam
Department: Rockefeller College of Public Affairs & Policy
Degree: Ph.D. Public Administration, 2012
Country of Origin: Korea

---

Cydney Klein
Department: College of Computing and Information
Degree: Masters student
Country of Origin: USA


Andrea Baker
Department: College of Computing and Information
Degree: Ph.D, Information Science, 2010
Country of Origin: USA

---

Tamás Bodor
Department: College of Arts & Sciences, Department of Communication
Degree: Ph.D., Sociology/Communication, 2010
Country of Origin: Hungary


Tuuli Edwards
Department: Rockefeller College of Public Affairs & Policy
Degree: MPA, Public Administration, 2010
Country of Origin: Finland

---

Shahidul Russell Hassan
Department: Rockefeller College of Public Affairs and Policy, University at Albany, SUNY
Degree: h.D., Public Administration & Policy, 2010
Country of Origin: Bangladesh


Natalie Helbig
Department: Rockefeller College of Public Affairs & Policy
Degree: Ph.D., Public Administration & Policy, 2010
Country of Origin: USA

---

M. Alexander Jurkat
Department: School of Information Studies
Degree: MSIS, Information Studies, 2010
Country of Origin: USA


Badahir Ackam
Department: College of Computing and Information
Degree: Ph.D, Information Science, 2009
Country of Origin: Turkey

---

Ahmet Guler
Department: Rockefeller College of Public Affairs & Policy
Degree: Ph.D., Public Administration, 2009
Country of Origin: Turkey


Jeff Lorber
Department: Rockefeller College of Public Affairs & Policy
Degree: M.A., Public Affairs and Policy, 2009
Country of Origin: USA

---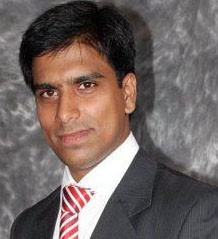 Akram Mohammed
Department: College of Computing and Information
Degree: M.S., Computer Science, 2009
Country of Origin: India


Fawzi Mulki
Department: College of Computing and Information, Department of Informatics
Degree: Ph.D. Informatics, 2009
Country of Origin: Jordan

---

Yi-Jung Wu
Department: Department of Educational Administration and Policy Studies, School of Education
Degree: Ph.D., Educational Administration and Policy Studies, 2009
Country of Origin: Taiwan


Lei Zheng
Department: Rockefeller College of Public Affairs & Policy
Degree: Ph.D., Public Adminstration and Policy, 2009
Country of Origin: China

---

Denise Dreany
Department: College of Computing and Information
Degree: M.A., Library and Information Science and Information Policy, 2008
Country of Origin: USA


Christopher Maitland
Department: Rockefeller College of Public Affairs & Policy
Degree: MPA, Public Administration, 2006
Country of Origin: USA

---

Natasha Malik
Department: College of Computing and Information
Degree: M.A., Computer Science, 2006
Country of Origin: India


Minal Brahmbhatt
Department: College of Computing and Information
Degree: M.A., Computer Science, 2005
Country of Origin: India

---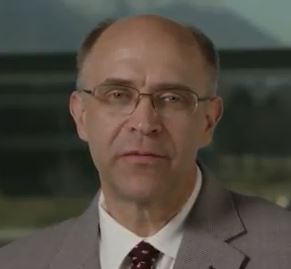 David Connelly
Department: Rockefeller College of Public Affairs & Policy
Degree: Ph.D., Public Administration, 2005
Country of Origin: USA


Fikret Demircivi
Department: School of Criminal Justice
Degree: Classes in Criminal Justice
Country of Origin: Turkey

---

Sudarshan Embar
Department: School of Business
Degree: MBA, IT Management, 2005
Country of Origin: India


Rachel Gaul
Department: School of Business
Degree: MBA, Business Adminstration, 2005
Country of Origin: USA

---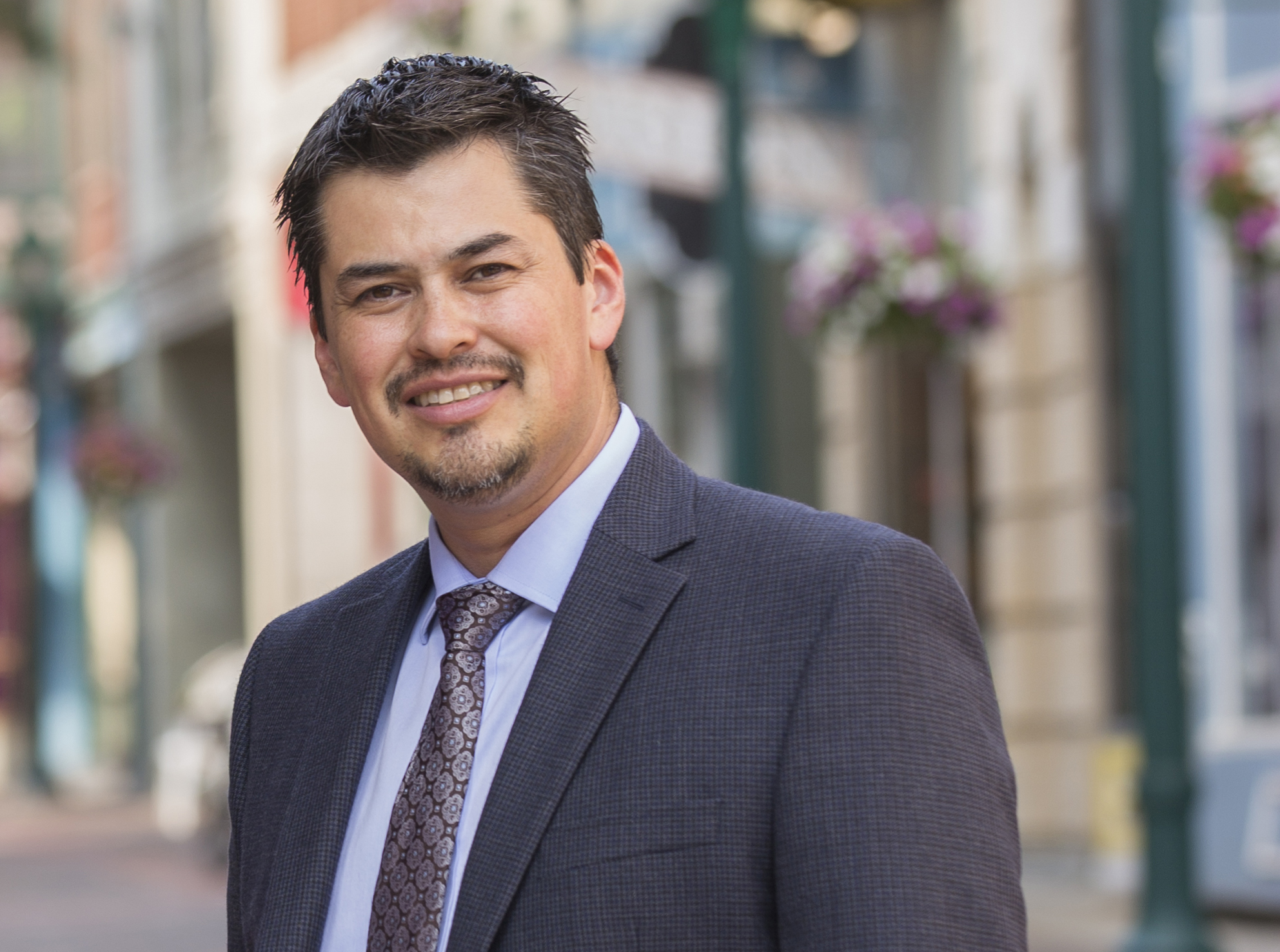 J. Ramon Gil-Garcia
Department: Rockefeller College of Public Affairs and Policy, University at Albany, SUNY
Degree: Ph.D., Public Administration & Policy, 2005
Country of Origin: Mexico

Current Position: Director, Center for Technology in Government and Associate Professor of Public Administration and Policy

Chiu-Pi Lai
Department: College of Computing and Information
Degree: M.A., Computer Science, 2005
Country of Origin: Taiwan

---

Roger Lishnoff
Department: Rockefeller College of Public Affairs & Policy
Degree: M.A., Public Policy, 2005
Country of Origin: USA


Jiaoheng Meng
Department: College of Computing and Information
Degree: M.A., Computer Science, 2004
Country of Origin: China

---

Carrie Schneider
Department: Rockefeller College of Public Affairs & Policy
Degree: M.A, Political Science, 2004
Country of Origin: USA


Ben Schwartz
Department: Rockefeller College of Public Affairs & Policy
Degree: MPA, Public Affairs and Policy, 2004
Country of Origin: USA

---

Ophelia Eglene
Department: Rockefeller College of Public Affairs & Policy
Degree: Ph.D, Political Science, 2003
Country of Origin: USA


Mark LaVigne
Department: Department of Communication, College of Arts & Sciences
Degree: M.A., Communication, 2003
Country of Origin: USA

---

Luis Luna-Reyes
Department: Rockefeller College of Public Affairs & Policy
Degree: Ph.D., Information Science, 2003
Country of Origin: Mexico


Jing Zhang
Department: Rockefeller College of Public Affairs & Policy
Degree: Ph.D., Information Science, 2003
Country of Origin: China

---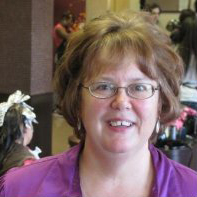 Pamela Neely
Department: Rockefeller College of Public Affairs & Policy
Degree: Ph.D. Information Science, 2002
Country of Origin: USA


Jochen Scholl
Department: Rockefeller College of Public Affairs & Policy
Degree: Ph.D., Information Science, 2002
Country of Origin: Germany

---

Jihong Zeng
Department: Rockefeller College of Public Affairs & Policy
Degree: Ph.D., Information Science, 2002
Country of Origin: China


Jennifer Goodall
Department: Rockefeller College of Public Affairs & Policy
Degree: Ph.D., Information Science, 2001
Country of Origin: USA

---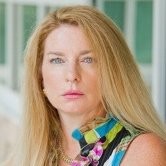 Kristine Kelly
Department: Rockefeller College of Public Affairs & Policy
Degree: Ph.D., Information Science, 1999
Country of Origin: USA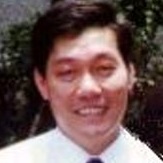 Charles Han
Department: Rockefeller College of Public Affairs & Policy
Degree: Ph.D., Public Administration, 1998
Country of Origin: Taiwan

---

Soonhee Kim
Department: Rockefeller College of Public Affairs & Policy
Degree: Ph.D., Public Administration, 1998
Country of Origin: South Korea


Mark Giguere
Department: Rockefeller College of Public Affairs & Policy
Degree: Ph.D., Information Science, 1995
Country of Origin: USA

---

Stephen Bajjaly
Department: College of Computing and Information
Degree: Ph.D, Information Science, 1993
Country of Origin: USA